LST – La solution Transport ensures, for more than 20 years and on your behalf, your peace of mind and competitiveness
For all your logistics and transport needs throughout France, the EU or the rest of the World, LST – La Solution Transport organizes and coordinates the logistical expertise and transport of your goods.
Our teams are English-speaking and a single contact person accompagnies you in the definition of your needs as well as in the follow-up of your goods. 
Our resources to serve your needs
Logistic
In order to store and transit your goods in an uninterrupted flow, LST – La Solution Transport has docks and surfaces spread over 3 sites ideally located in the center of France and Europe. Every day, 30 experienced employees take care of this responsibility, whilde respecting the specificity of each site's flows.
Transport
Thanks to our own fleet, we can mobilize a large number of vehicules (semi-trailers, tailage, etc.) capable of transporting your goods and merchandise, by dedicated or express delivery.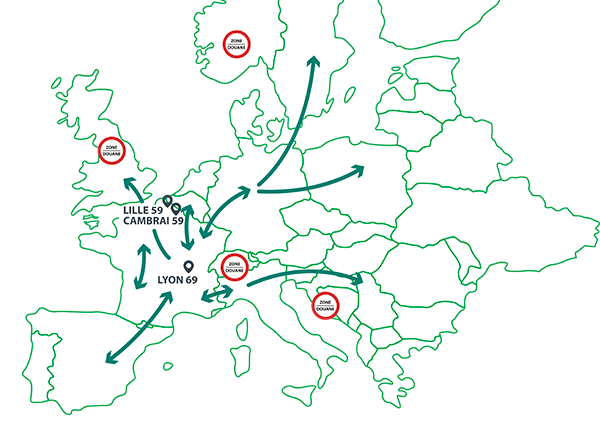 Tracking
The use of the StockIt software package allows us to implement a real-time management of availabe stocks, while the Trackfret and TrackTruck sites will offer you a direct follow-up of our trucks and your goods.